Methodology :: Quality Assurance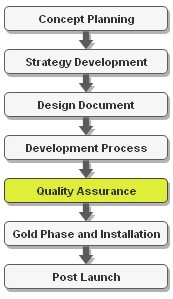 Quality That Can Be Trusted

The main goal of Quality Assurances is that it must ensure that the project fulfills or exceeds customer expectations. Once the project is completed, the value additions happen through reviewing and refining it till the client's objectives are met. This is then put under a stringent series of quality checks - both technical and creative. The final product or project is delivered bug free resulting in customer delight.