Methodology :: Concept Planning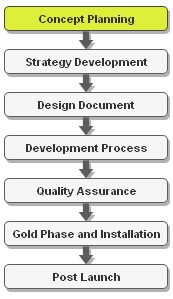 The First Step To a Communication Solution

N&D believes that the first step in developing a communication solution is the concept planning. It is at this stage that the goals, message and audience for the whole campaign is decided. This is based on a Fact Sheet (FS) - a detailed questionnaire that each client fills, this helps in understanding their business and identifying project objectives. The Client Brief is formulated with this foundation and the strategy is developed over this.