Methodology :: Design Document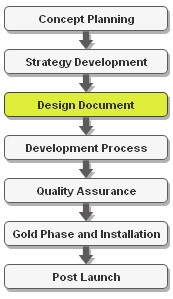 The Blueprint That Spells Success!

Once the client approves of the Strategy, the next step is the Design Document. This is a comprehensive blueprint that stipulates mutually accepted decisions like the Requirement Specification, Feature Specification, Limitations, Theme/Look and Feel, Flow-Chart, Navigation, Interactive Marketing Strategies, Assets Inventory, Development Process, Schedule, Team, Budget, etc.